From September 2019, some Android users started to report a bug that Android Auto crashes and freezes on a black screen. After the Android 10 update, this issue is not solved but affects more Android phone models. It happens on all devices that support Android Auto, including factory fitted Android Auto on brand new cars and also aftermarket Android Auto solutions no matter whether you connect via a cable connection or wireless connection.
Typical symptoms
After connecting Android phone, nothing changes on the screen.
After connecting Android phone, only seeing the control bar at the bottom. The rest of the screen is black.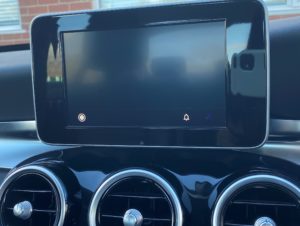 Connect Android phone, you see a black screen.
Connect Android phone, it displays okay and then in around 5-10 minutes, it crashes to a black screen. Android Auto crashed and the only thing you can do is switch between factory menu and Android Auto black screen. The only thing you can do is switch the ignition off and let it power down. Then restart Android Auto
This bug is affecting Android Auto usage on a wide number of phone models, including Samsung, Google, Huawei, Xiaomi etc. In the Unique Auto Developments office, we have extensively tested a range of handsets including Samsung A50, S9, S10+ and Huawei Honor 7X. This bug affects S9 and Huawei Honor 7X. Customers who use Google Pixel phones/ Samsung S8/ OnePlus handsets have also reported this bug.
You can find many threads about this black screen issue. Just type this into Google.

Are there any methods to solve this?
There is no guaranteed way solve this permanently. Only thing is to wait for Google to release a new software update to fix the bug.
However our team have found a couple of methods that prove to be effective. The following methods work for a little while and when it crashes again, the methods may need to be repeated.
Go to Android Auto app on your Android phone, then go to settings on the Android Auto app, find "connected cars", then delete "IDCORE" from the list. Then connect your Android phone again.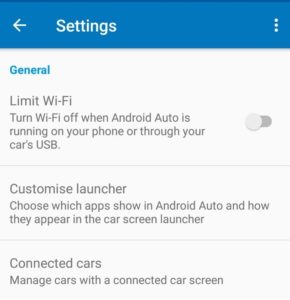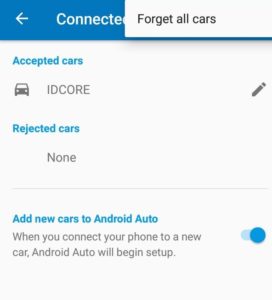 2. Clear cache for Google Play Services/Android Auto/ or any relevant apps you are using
3. Try switching in/out of developer mode on your phone handset (steps can vary by manufacturer)
4. Try 'MTP' mode for connection type on your Android handset – always ensure you are using the original USB cable provided with your phone handset.
This article below has some further information on the issue and discusses some other strategies to resolve this issue. Please refer to the link below.
https://www.autoevolution.com/news/if-android-auto-freezes-after-5-to-10-minutes-of-driving-these-fixes-might-help-140938.html